Working with Categories
To access the Categories submenu in the DWA Commerce console, select Application > Catalog > Categories.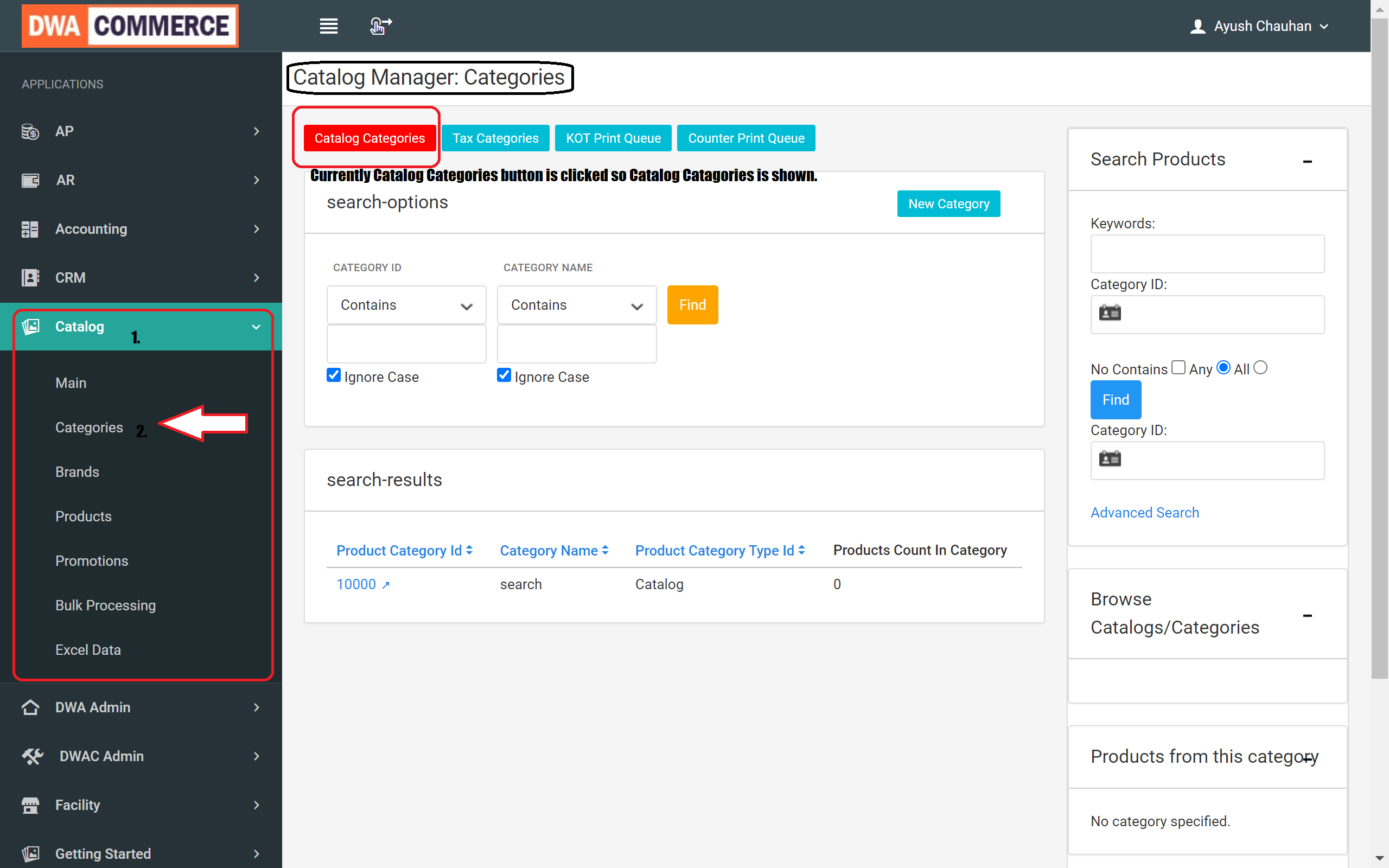 Once you are inside Catalog Manager : Categories page, you will notice by default "Catalog Categories" Search option and list is shown. 
You can click on the "Tax Categories" Button just above the Search-Options box if you want to search or list Tax Categories.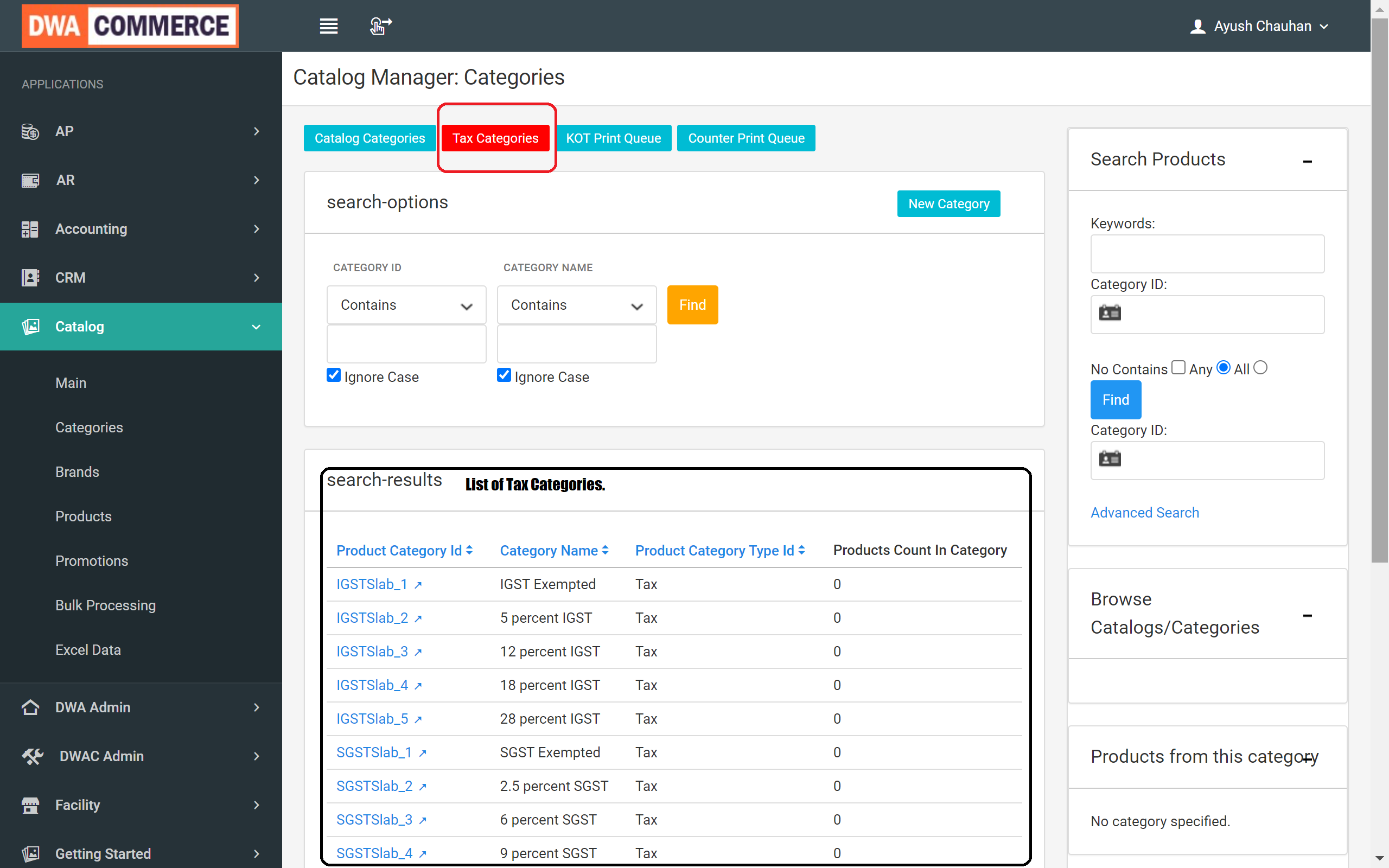 Similaryly you can click on "KOT Print Queue" button to list Kot print Queue categories or "Counter Print Queue" button to print coutner print queue categories.
---
Again navigate to Catalog Manager : Categories page by clicking on catalog module and then selection Categories submenu
Now choose the type of category you want to search. For example if you want to search for Tax Category then click on Tax button.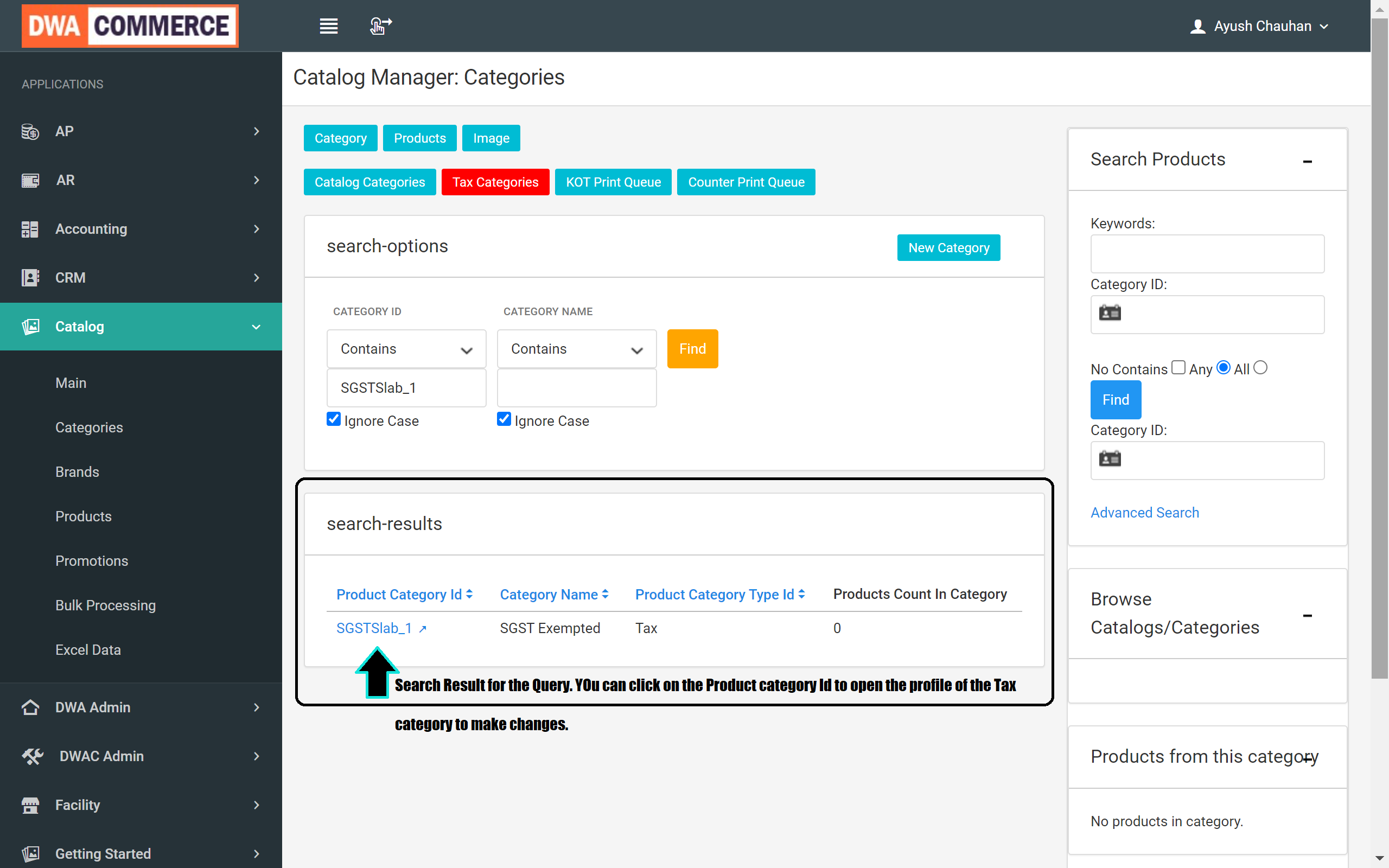 Then inisde the search-options page, enter the Category Id or the Category Name of the tax Category you want to find and click Find.
---
From the DWA Commerce console select Application -> Catalog.
Now from the Catalog Manger Dashboard, click on New Category button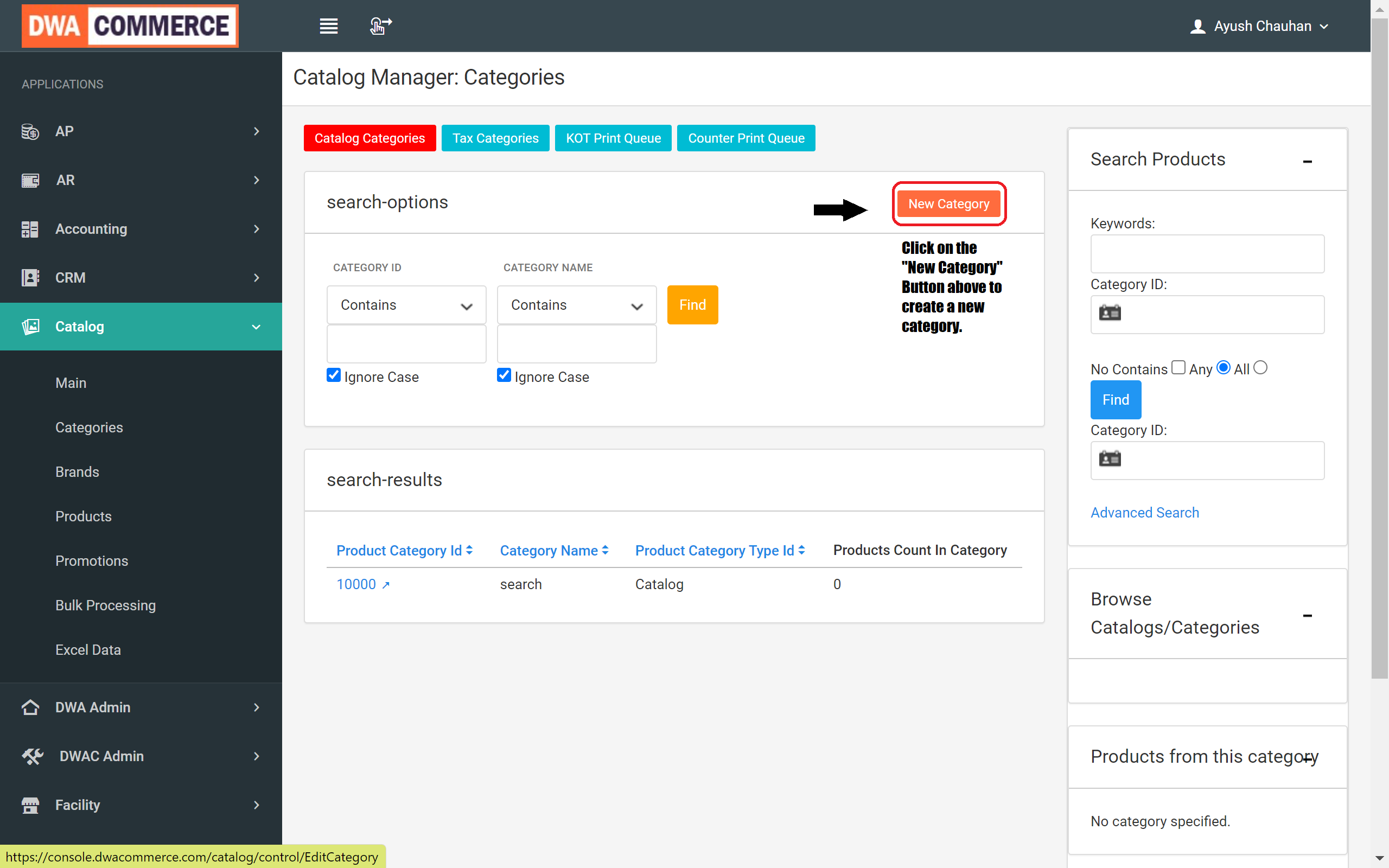 On the New Category page fill in the following fields :

Product Category ID: Id will be auto generated
Product Category Type: Select Catalog from this select box if it's not already selected.
Product Category Name: Enter the Name of the category; this name will identify the category on the storeFront.
Product Category Description (optional): Enter a few words describing your category. This will be important if your theme displays this information on the Category Page
Once you all the necessary fields are fields click on create button.
After clicking on the create button you will be redirected to the profile page of the category you just created.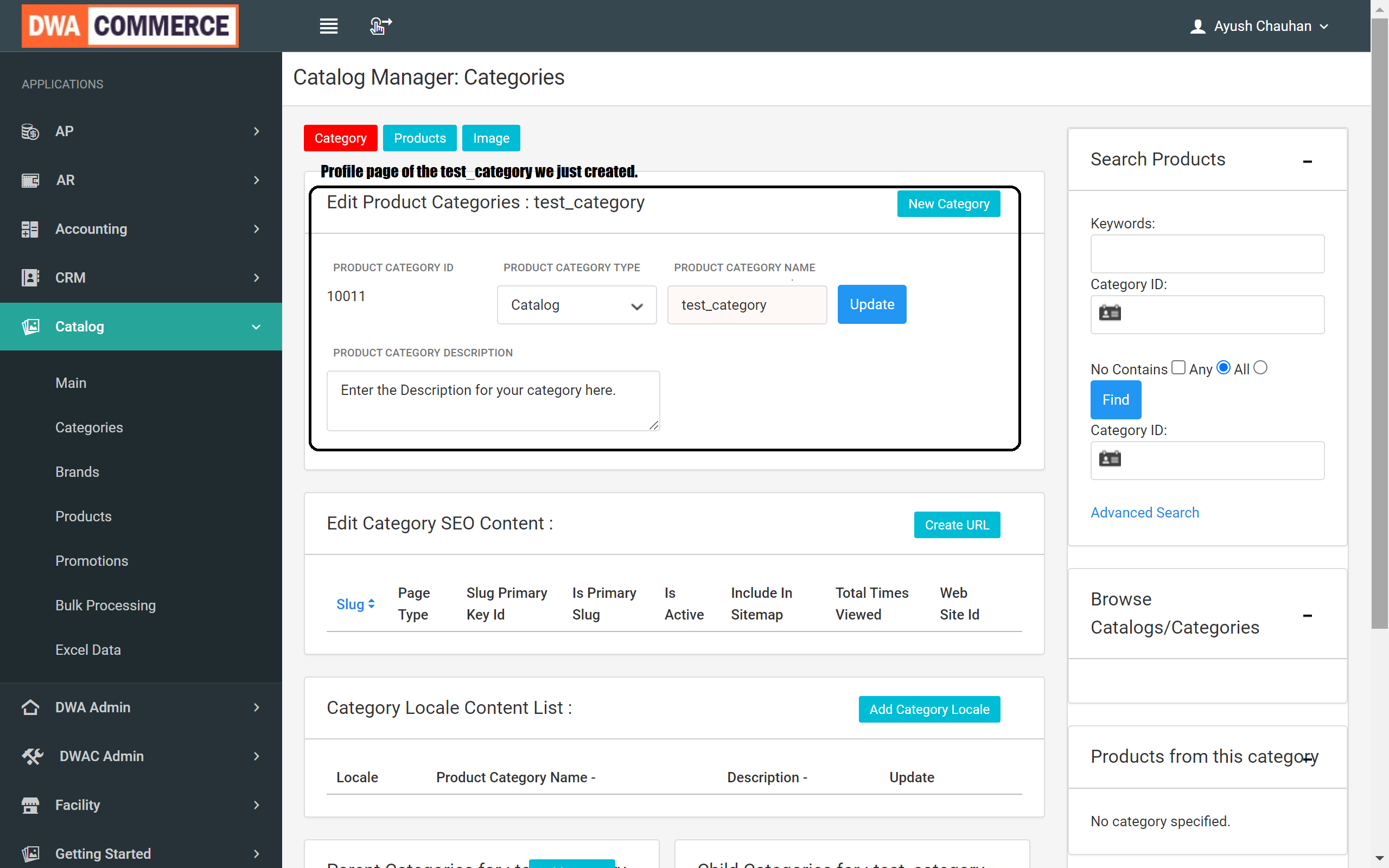 ---
In order to add products to a category follow the below steps :
Open the category profile of the category to which you want to add products by clicking on the category ID. If you dont know how to find category read the find read category section.
Click on the Products button on the category profile page which is just above the Edit category section and beside the Category button on the header.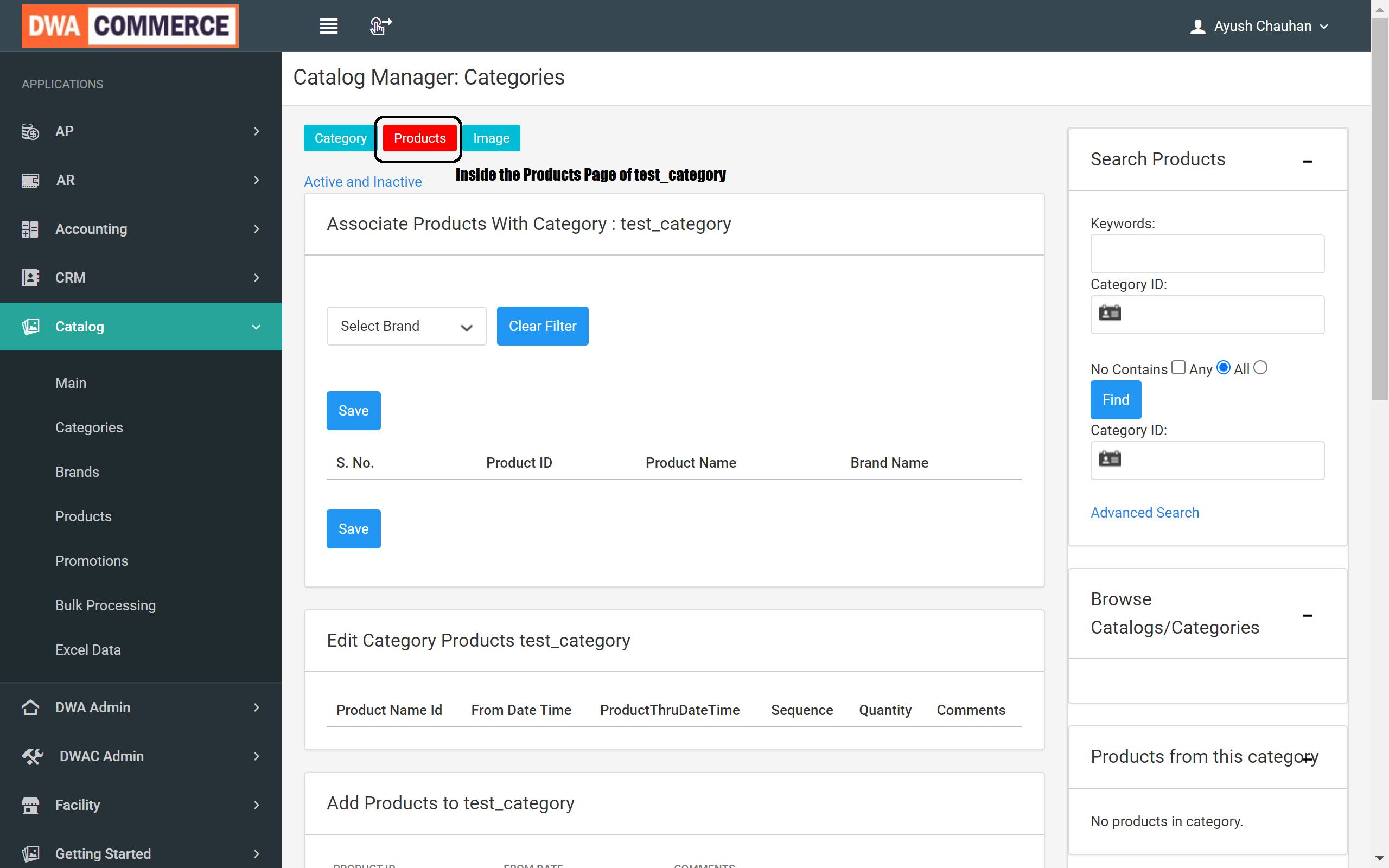 Scroll Down to Add Products section and enter the Product ID and From Date. Additionally you can provide comments if needed and click on add button.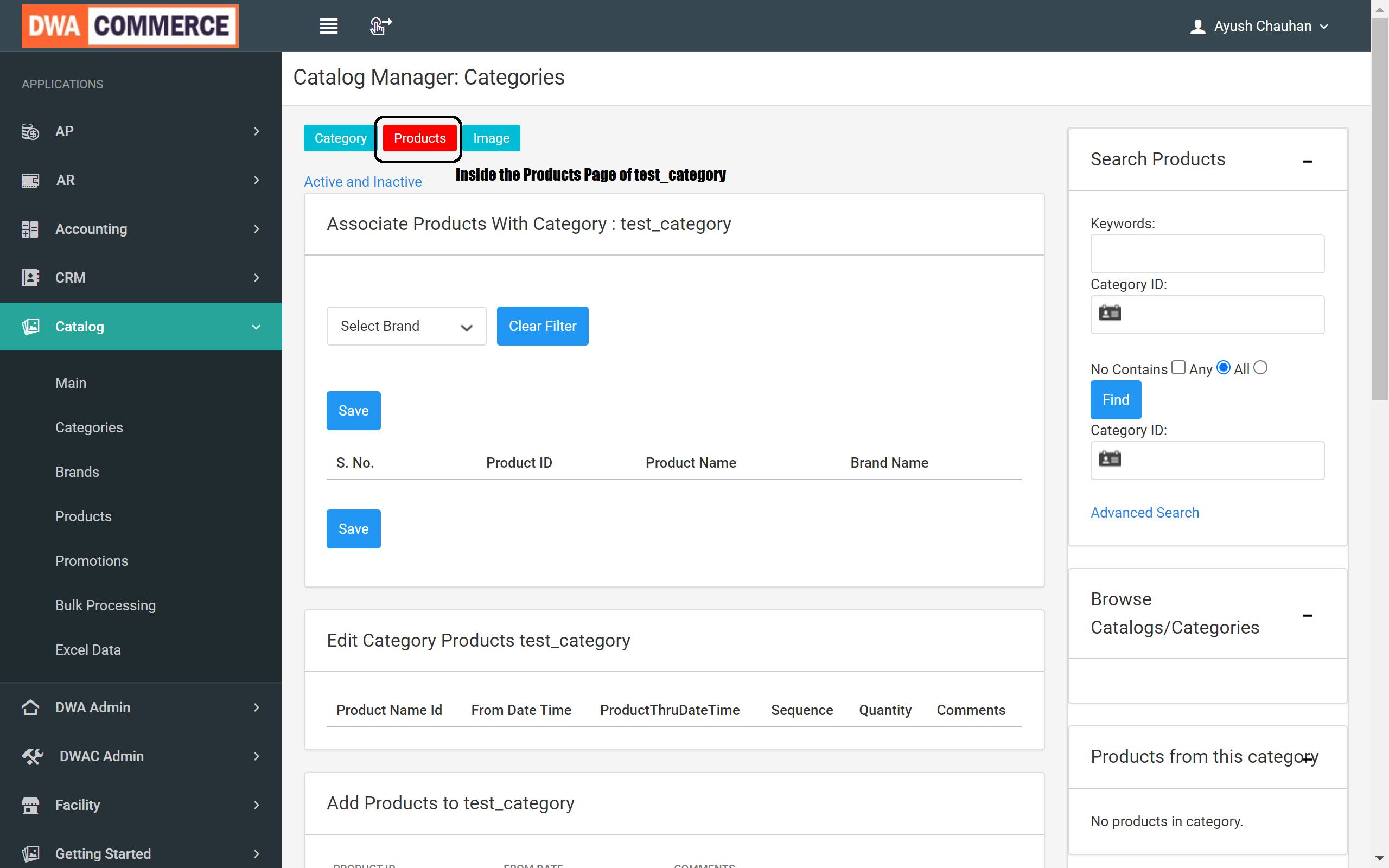 This screen also displays the list of products already added to this category.
---
If you would like to edit remove or expire a product from the category, you can do so from the same screen itself by scrolling down.