Theme Selection and Website Domain Setup
Theme Selection and Website Domain Setup
Welcome to DWA Commerce! This tutorial will guide you through the process of setting up your website. We will cover two important steps: selecting a website theme and setting up your domain. Whether you are a beginner or an experienced user, this step-by-step guide will help you create a beautiful and functional website.
Step 1: Logging into the Admin Console
To begin, log in to the admin console using the credentials provided in the registration email. You can find the admin console link in the email as well. Please note that the password for logging in will be the same password you created during registration.
Step 2: Selecting a Website Theme
Once you have logged into the admin console, navigate to the "Select Website Theme" submenu located under the "Getting Started" menu. Take your time to explore the available options and choose the theme that best suits your website. This will give your website a distinct look and feel.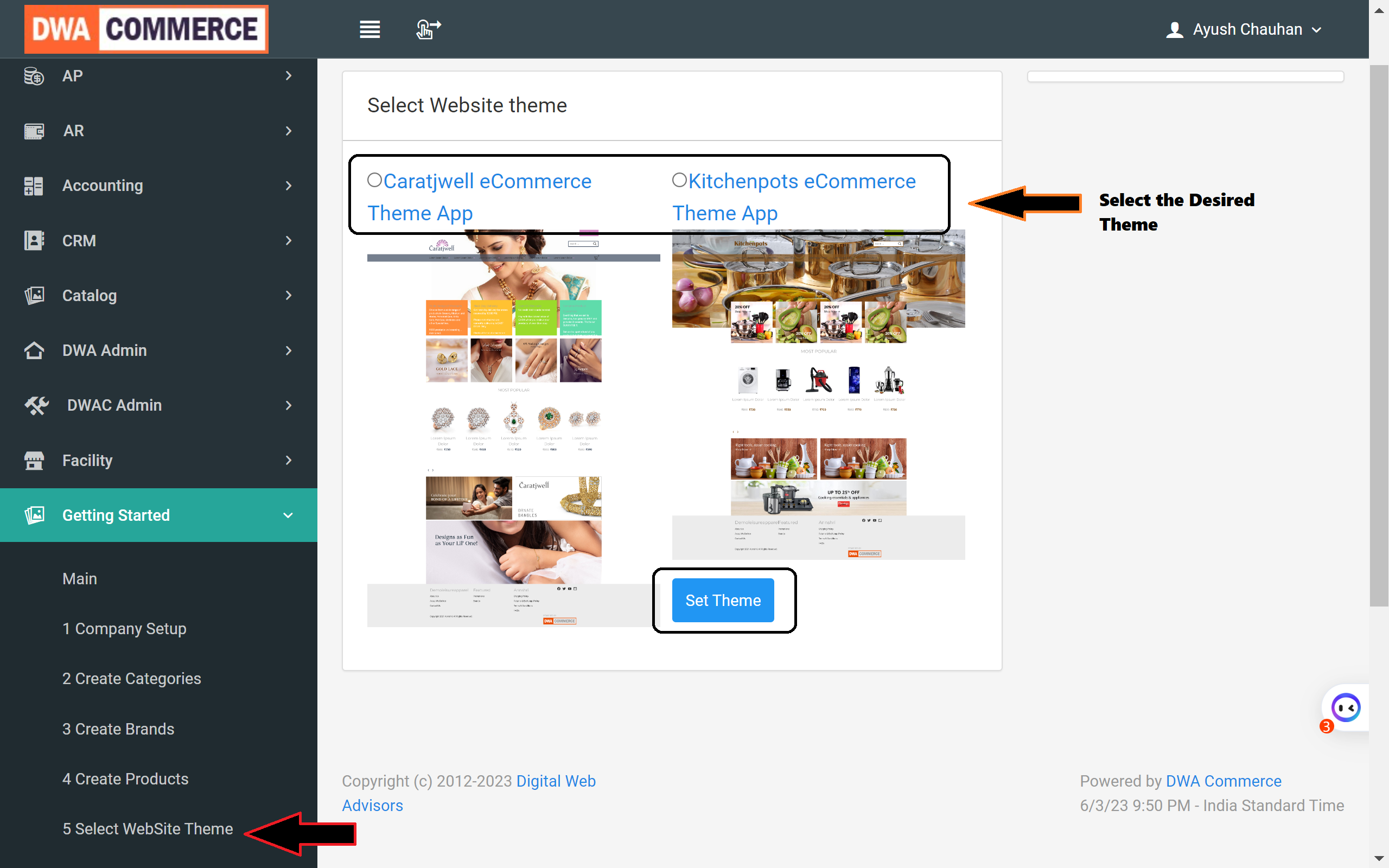 Step 3: Applying the Theme
After selecting your preferred theme, click on the "Set Theme" button to apply it to your website. This step will give your website the chosen theme. Remember, you can always customize various aspects of your website later on.
Step 4: Setting up Your Website Domain
Now let's move on to setting up your website's domain name. Click on the "Setup Website Domain" submenu inside the "Getting Started" menu. Here, provide the domain name of your choice. Ensure that the IP address displayed on the domain setup screen is the one to which your website domain is currently directed. Please note that the IP address shown in this tutorial may differ from what is displayed in the video recording.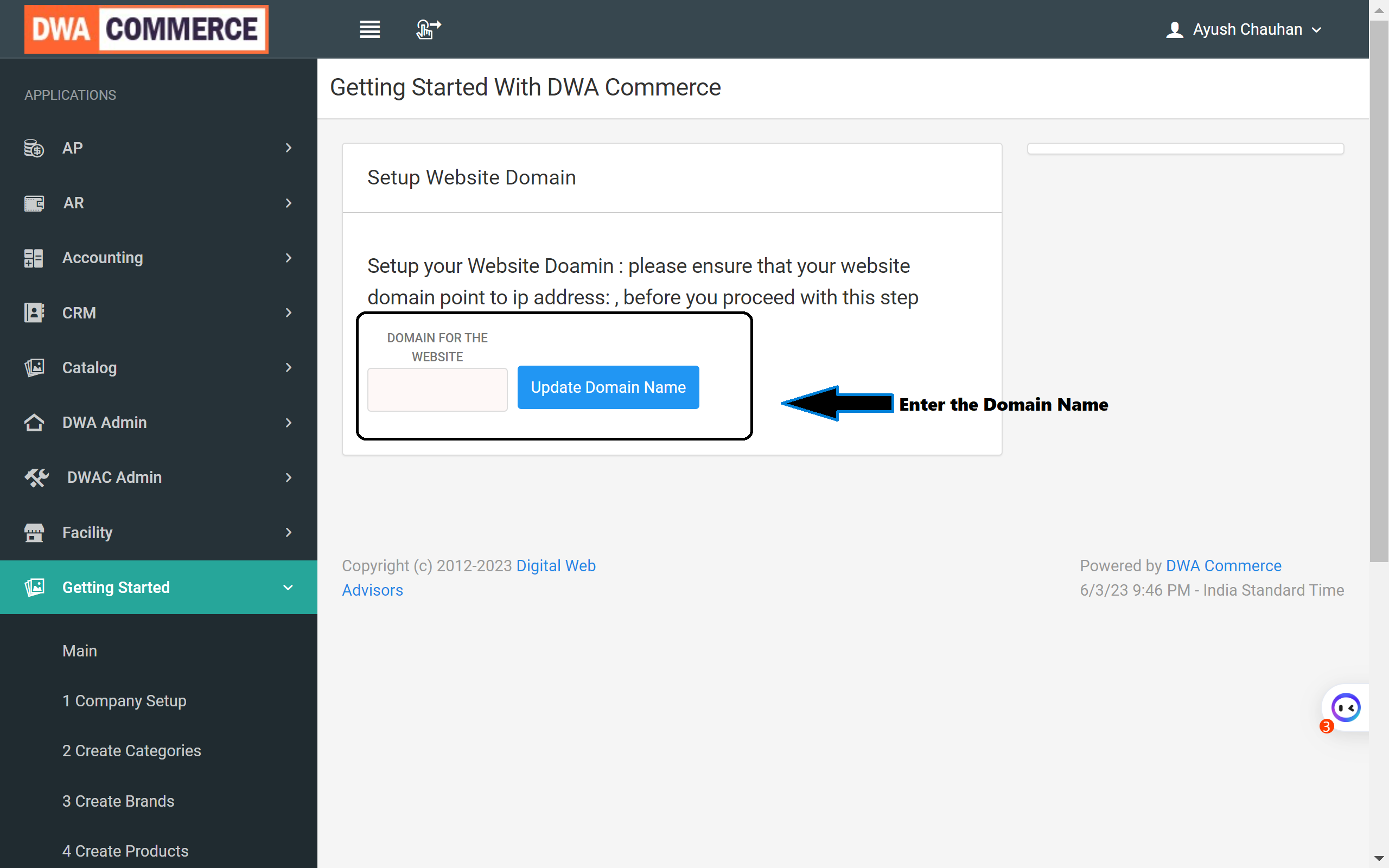 Step 5: Saving Your Changes
Once you have entered the domain name, click on the "Update Domain Name" button to save your changes. This will ensure that when users search for your website, they will be directed to the website with the chosen theme.
Congratulations! Your website is now set up with the selected theme, and users will be able to access it using your domain name.
Remember, you can always add products, categories, and customize various aspects of your website later on. If you have any further questions or need assistance, our support team is always ready to help.
We hope this tutorial has been helpful in guiding you through the theme selection and website domain setup process. Enjoy creating your beautiful and functional website with DWA Commerce!
---