Working with Products
Listing and Searching Products
To list all products of the system:
Go to the Catalog Module of the DWA commerce Backend web application.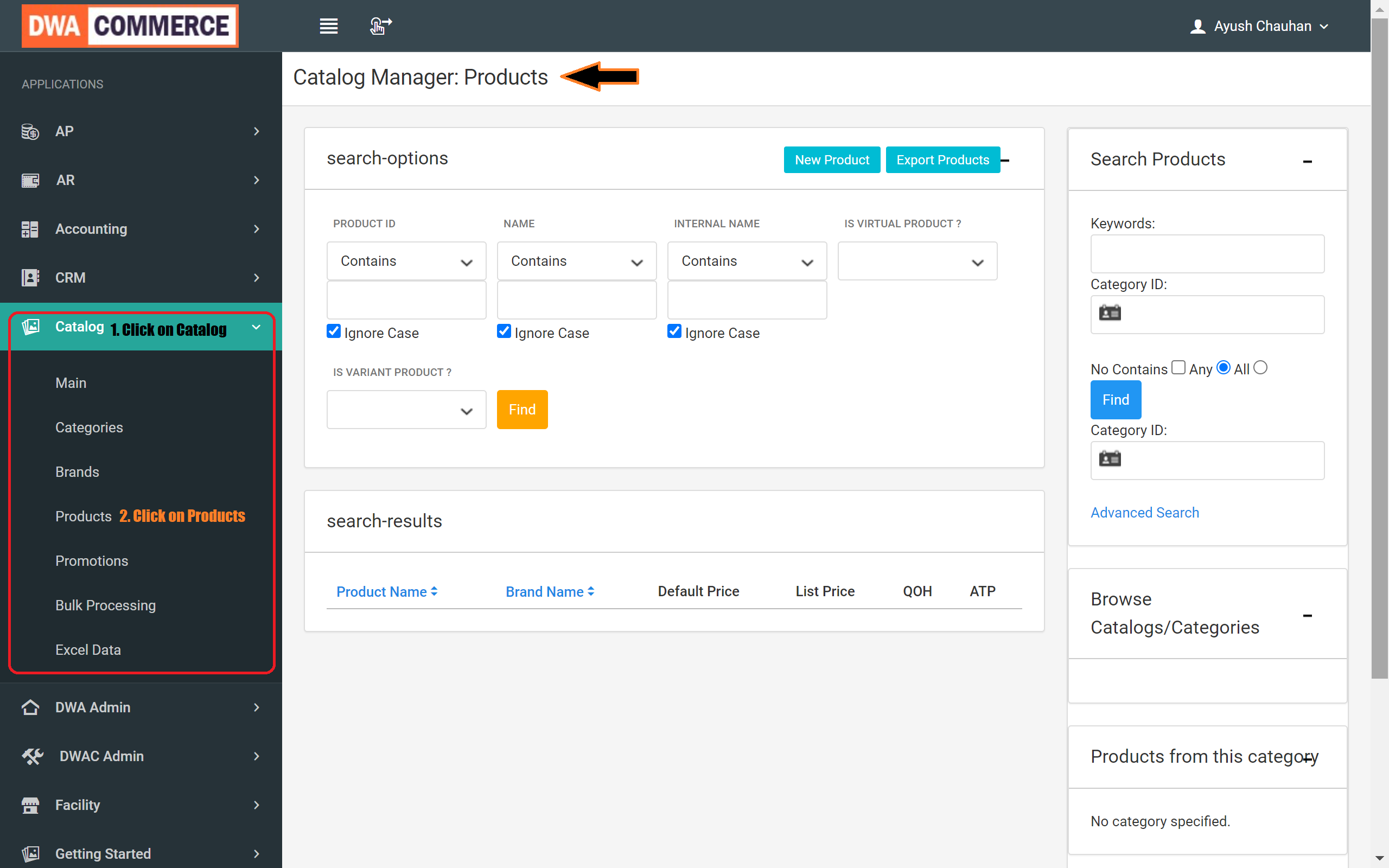 Click on the Products submenu to open the Catalog > Products page.
To search for a product, enter your search criteria (any combination of the following) in the search-options section to limit the search results:

Product ID
Name (i.e., name of the product)
Internal Name
Brand Name
IS PRODUCT VIRTUAL? - select Y for yes and N for No.
IS VARIANT PRODUCT? - select Y for yes and N for No.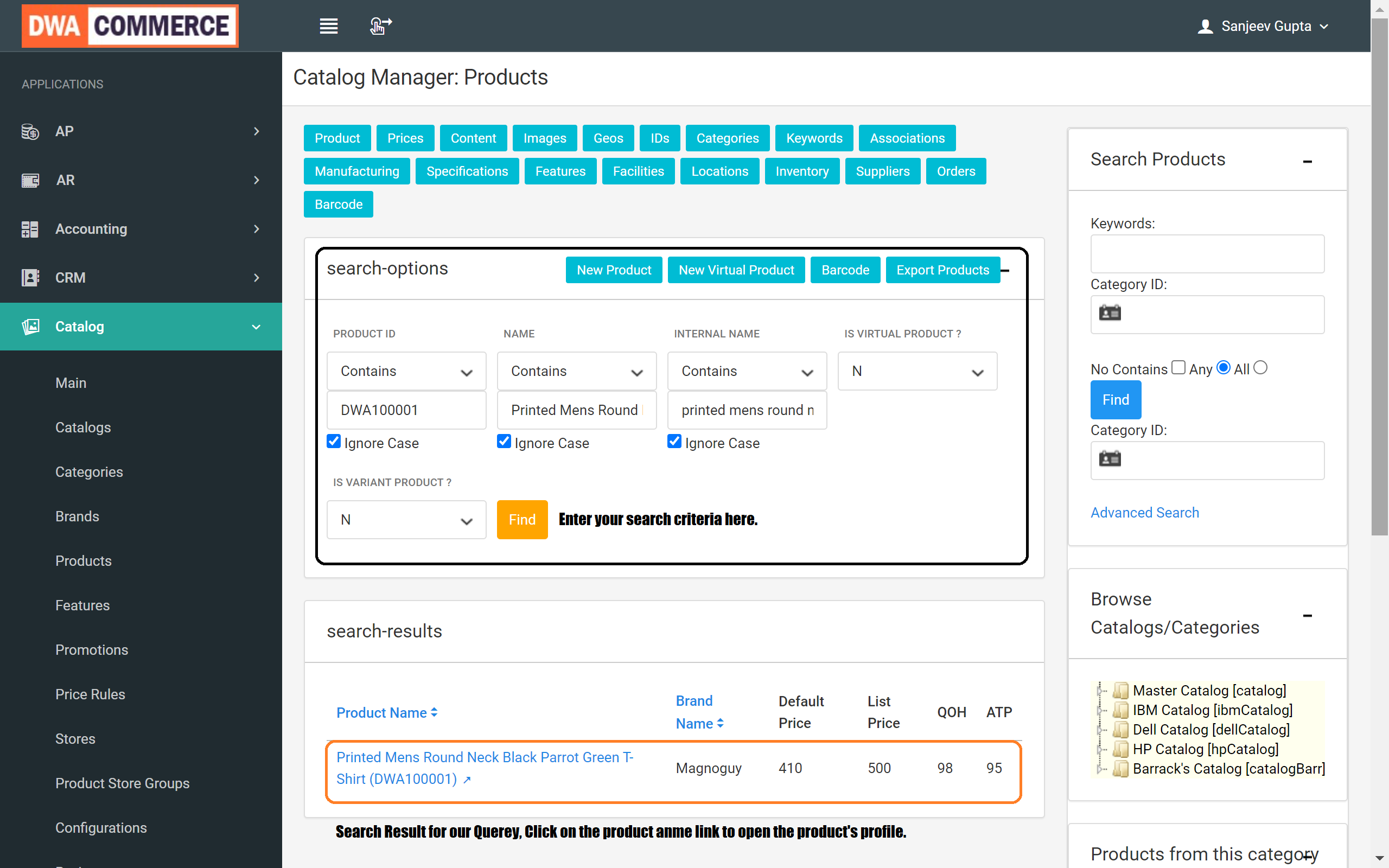 Once you have entered the search data, click the Find button.
If your credentials are valid, you will get matches in the search results section.
You can click on the Product Name link to open the product profile.