Setup Company
Getting Started - Company Setup
Company Setup captures the critical information of your business or company that will be used in communication with customers, such as email, SMS, orders, invoices, and website. To set up your company, navigate to the "Getting Started" module, then click on the "Company Setup" menu and fill in the following details.
Getting Started > Company Setup
Upload the company logo (PNG and JPG formats only)
Enter the company or business name
Enter the tax identification number, for example for India, enter your GST or VAT number
Enter the registered address of the business
Enter the phone number
Click "Save" to save the information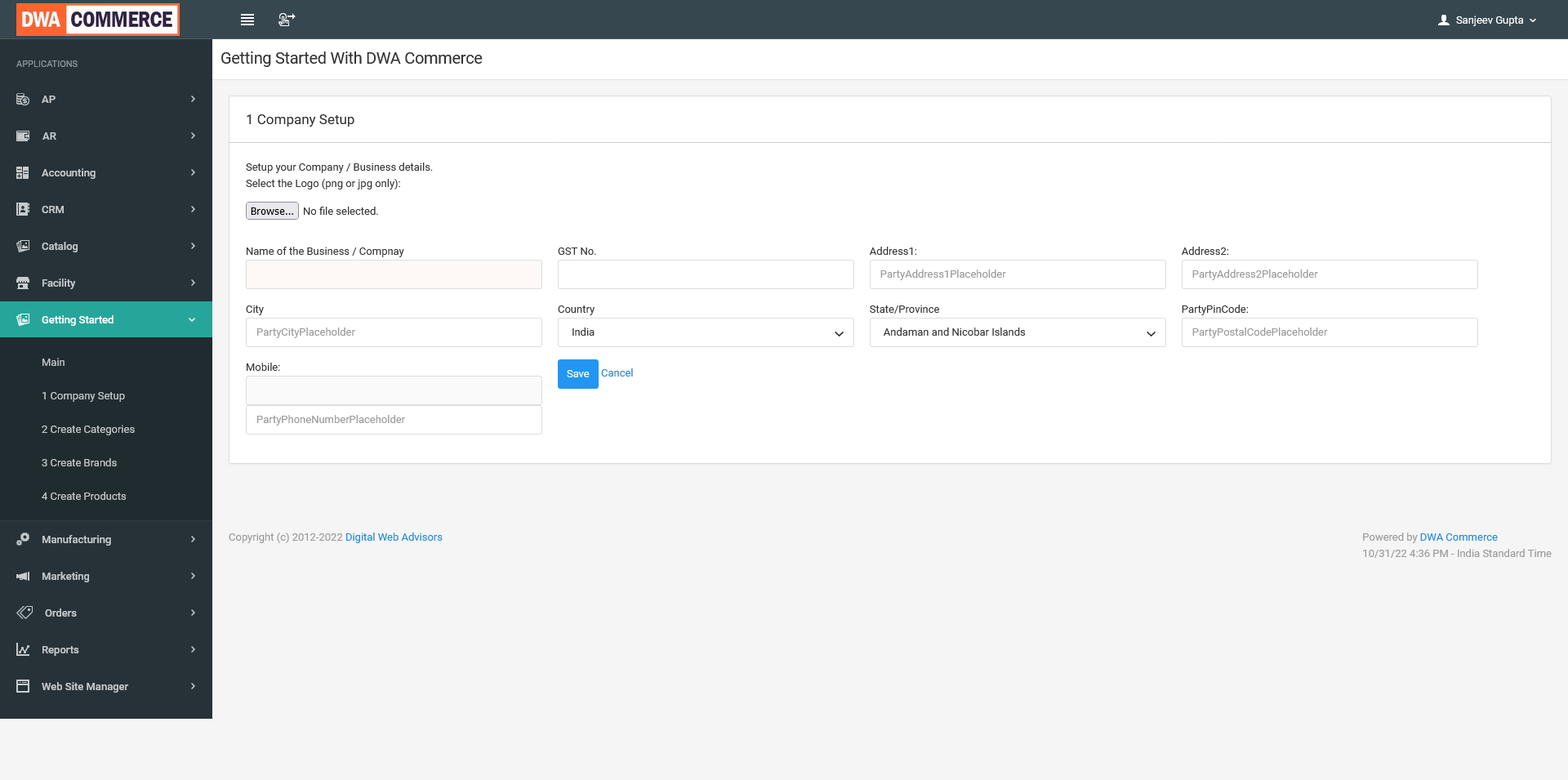 ---
Here is the video tutorial that goes into detail on how to setup your comapany.