Inventory Management for Multi-Channel Retail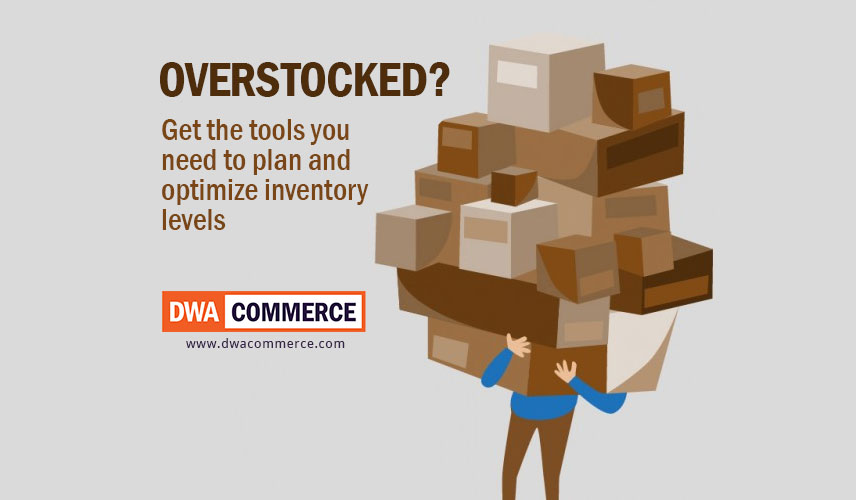 Posted 21/05/2019
Inventory is one of the most important assets for your business. Inefficient inventory management can result in several business issues including unfulfilled orders, overstocked goods, products marked 'out of stock' while you still have them physically available, expired products, customer returns and a lot more. As a result, it adds to unnecessary cost which ultimately impacts the pricing and profitability of your business!
This task becomes even more challenging when working in a multi-channel retail scenario. To overcome some of these challenges, SMEs start maintaining separate inventories for each of their sales channels. This intern increases investment in stocks; intern results in higher risk to the business.
DWA Commerce Inventory management system offers real-time information on stock availability and allocation. DWA Commerce enables you to sell across multiple sales channels like e-commerce websites, retail store, a salesman in the field, call center, etc.. supported by a consolidated inventory base. So when a product is out of stock, it's out of stock for all sales channels. And the moment you receive inventory, it's available for sale across all sales channels.
DWA Commerce also offers a single view of inventory across your entire organization. This not only helps you optimize stock allocation and order fulfillment; it also help you in stock planning and replenishment, supplier management. All this and a lot more in a cost-effective solution for all your inventory management needs
Know more about our product and make your business more profitable and efficient!